Meet Dr. Nadia Fleetwood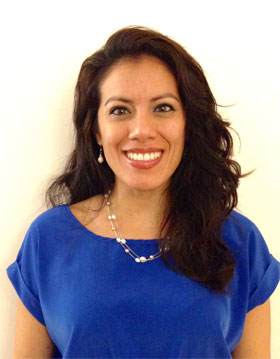 Dr. Nadia Fleetwood acquired her dental degree from New York University College of Dentistry (NYUCD), and completed an additional year of advanced dental studies through a General Practice Residency at Woodhull Hospital in Brooklyn, NY. She has taken advanced aesthetics courses with Lumineers, the Rosenthal Institute in NYUCD and is Invisalign certified.
Dr. Fleetwood is a thorough practitioner and takes pride in providing long lasting quality care for her patients. Her advanced dental training allows her to take on more complicated cases when working with children, performing root canals, surgical extractions, making dentures, and cosmetic cases.
She is originally from Ecuador. Her family moved to the United States when she was 7 years old, and a few years later they moved to Orlando, FL. She participated in mission trips to the Dominican Republic, and it was these mission trips that inspired her to become a dentist!
Dr. Fleetwood is a part of the American Dental Association, Florida Dental Association, a volunteer with Remote Area Medical Services and a recent participant of Gulf Stream mobile van dentistry. She strongly believes in giving back to the community and helping people in less fortunate circumstances.
A few fun facts about Dr. Fleetwood:
Habla Español muy bien
Loves chocolate

☺

Has traveled to the Middle East and Europe twice