Meet Our Dentist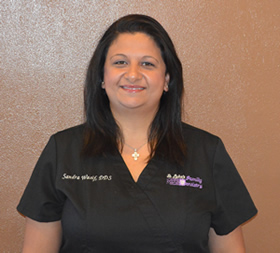 Dr. Wasif has been improving smiles since 2001. After receiving her Doctorate of Dental Surgery (DDS) degree from the prestigious Indiana University School of Dentistry, Dr. Wasif moved with her family to Oviedo Florida and has been practicing dentistry since that time in Central Florida.
Dr. Wasif's main focus is improving dental health for her patients by providing the best dental care in a relaxed atmosphere. Dr. Wasif is a strong believer that a healthy smile is a requirement for a healthy individual.
St. Luke's Family Dentistry is a private practice that is focused on the whole family. We treat all ages starting as young as 1 years old.
At St. Luke's Family Dentistry we understand that most people are apprehensive about visiting the dentist that's why our goal is that every visit is a pleasant one. We achieve that goal through the following:
Conservative state of the art dentistry.
"No pressure" dentistry. We will spend the time to explain your options but will not pressure you for any treatment.
Comfortable and patient friendly office and staff. Office is conveniently located 2 minutes from UCF on intersection of US 434 (Alafaya Trail) and Burnsed Place.